The Snakes (MP3 CD)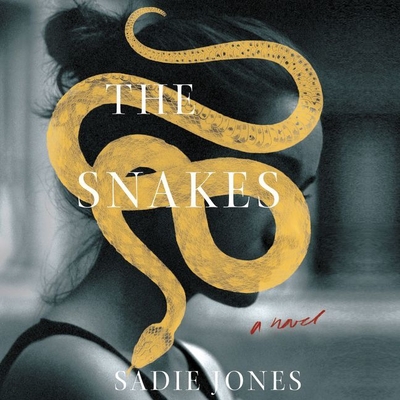 $39.99
May be on Backorder or may be Out of Print. May take a number of weeks to arrive if it arrives at all. We will confirm.
July 2019 Indie Next List
---
"Breathless. This novel left me absolutely breathless. I found beauty in the multiple layers of sadness and tragedy of the characters and felt a unique sense of closeness to the main character. Jones has delivered an enthralling tale of personal exploration, leading us through scenes full of deep and raw emotion that leave the reader unsure where to place their alliance. Superb!"
— Jennifer Morrow, Bards Alley, Vienna, VA
Description
---
I wonder if it hurts them to shed their skins, she said. She didn't feel afraid standing in the darkness, imagining snakes, even with the smell of death in the air.
Recently married, psychologist Bea and Dan, a mixed-race artist, rent out their tiny flat to escape London for a few precious months. Driving through France they visit Bea's dropout brother Alex at the hotel he runs in Burgundy. Disturbingly, they find him all alone and the ramshackle hotel deserted, apart from the nest of snakes in the attic.
When Alex and Bea's parents make a surprise visit, Dan can't understand why Bea is so appalled, or why she's never wanted him to know them; Liv and Griff Adamson are charming and rich. They are the richest people he has ever met. Maybe Bea's ashamed of him, or maybe she regrets the secrets she's been keeping.
Tragedy strikes suddenly, brutally, and in its aftermath the family is stripped back to its heart, and then its rotten core, and even Bea with all her strength and goodness can't escape.
A chilling page-turner and impossible to put down, THE SNAKES is Sadie Jones at her best: breathtakingly powerful, brilliantly incisive, and utterly devastating.