The Fuck Ups (Paperback)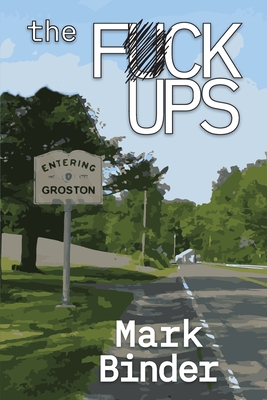 $24.99
May be on Backorder or may be Out of Print. May take a number of weeks to arrive if it arrives at all. We will confirm.
Description
---
You know that time when life was hell, but in retrospect seems pretty good? Yeah. You do. Isaac Cohen and his friends in Team Bombshelter got shunted onto a clanking roller coaster of bullshit. All we wanted was to get high and survive high school...My friends and I were seniors at Ashby Bryson Senior High School in Groston. Our last year was thrown into chaos.The plan was to coast through our final semester: get stoned, play video games, get into college, and get the hell out of town.Instead, the shit kept hitting the fan - over and over and over again. Fights, floods, freezes... total fuck ups.And some of it wasn't even our fault....
"Fun and Funny-with a bit of an edge"
"A tasty meal of a book"Reviews of Previous Work"a gift for humor-both broad and subtle-Binder captivates"
- Publishers Weekly"Binder's voice swoops and soars, now angry, now gleeful
and now mocking" - Providence Journal"A fine mix of comedy and horror." -School Library JournalMark Binder is the Audie Award nominated author of more than two dozen books and audio books for all generations. Before the virus, he toured the world as a storytelling performer.