Benito Cereno (The Art of the Novella) (Paperback)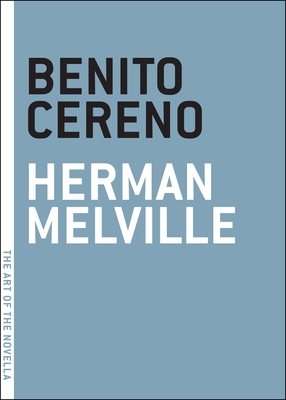 Description
---
"What has cast such a shadow upon you?"
"The Negro."

With its intense mix of mystery, adventure, and a surprise ending, Benito Cereno at first seems merely a provocative example from the genre Herman Melville created with his early best-selling novels of the sea. However, most Melville scholars consider it his most sophisticated work, and many, such as novelist Ralph Ellison, have hailed it as the most piercing look at slavery in all of American literature.

Based on a real life incident—the character names remain unchanged—Benito Cereno tells what happens when an American merchant ship comes upon a mysterious Spanish ship where the nearly all-black crew and their white captain are starving and yet hostile to offers of help. Melville's most focused political work, it is rife with allusions (a ship named after Santo Domingo, site of the slave revolt led by Toussaint L'Ouverture), analogies (does the good-hearted yet obtuse American captain refer to the American character itself?), and mirroring images that deepen our reflections on human oppression and its resultant depravities.

It is, in short, a multi-layered masterpiece that rewards repeated readings, and deepens our appreciation of Melville's genius.

The Art of The Novella Series

Too short to be a novel, too long to be a short story, the novella is generally unrecognized by academics and publishers. Nonetheless, it is a form beloved and practiced by literature's greatest writers. In the Art Of The Novella series, Melville House celebrates this renegade art form and its practitioners with titles that are, in many instances, presented in book form for the first time.
About the Author
---
Herman Melville was born in New York City in 1819. At 18 he set sail on a whaler, and upon his return, wrote a series of bestselling adventure novels based on his travels, including Typee and Omoo, which made him famous. Starting with Moby Dick in 1851, however, his increasingly complex and challenging work drew more and more negative criticism, until 1857 when, after his collection Piazza Tales (which included "Bartleby the Scrivener"), and the novel The Confidence Man, Melville stopped publishing fiction. He drifted into obscurity, writing poetry and working for the Customs House in New York City, until his death in 1891.
Praise For…
---
"I wanted them all, even those I'd already read."
—Ron Rosenbaum, The New York Observer

"Small wonders."
—Time Out London

"[F]irst-rate…astutely selected and attractively packaged…indisputably great works."
—Adam Begley, The New York Observer

"I've always been haunted by Bartleby, the proto-slacker. But it's the handsomely minimalist cover of the Melville House edition that gets me here, one of many in the small publisher's fine 'Art of the Novella' series."
—The New Yorker

"The Art of the Novella series is sort of an anti-Kindle. What these singular, distinctive titles celebrate is book-ness. They're slim enough to be portable but showy enough to be conspicuously consumed—tiny little objects that demand to be loved for the commodities they are."
—KQED (NPR San Francisco)

"Some like it short, and if you're one of them, Melville House, an independent publisher based in Brooklyn, has a line of books for you... elegant-looking paperback editions ...a good read in a small package."
—The Wall Street Journal