Welcome to Subterranean Books.
Thanks for checking in.
______________________________________________________________
Readings in World Literature (Paperback)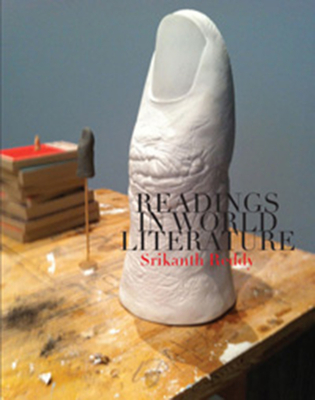 Description
---
Readings in World Literature is the daybook of a speaker haunted by the prospect of perpetual night. Cast in the form of lecture notes for an imaginary course in the humanities, this extended prose sequence combines academic satire, a survivor's memoir, translations from obscure works of world literature, and a postmodern journey through the underworlds of various cultures. Accompanied by a class full of skeptical students--"some in headscarves, some, occasionally, dressed in fatigues"--the quixotic protagonist of this volume undertakes to scale the Tower of Babel that is world literature, and learns, in the process, that learning itself may count for precious little in the final reckoning. "Contrary to the accounts of Mu Lian, Odysseus, and Kwasi Benefo," this speaker discovers, "it is not customarily permitted to visit the underworld. No, the underworld visits you.
About the Author
---
SRIKANTH REDDY's first collection, Facts for Visitors, received the Asian American Literary Award for Poetry in 2005. His second book, Voyager, was published by the University of California Press in 2011. A graduate of the Iowa Writers' Workshop and the doctoral program in English at Harvard University, Reddy is currently an assistant professor at the University of Chicago.