The Neurological Treatment for Nearsightedness and Related Vision Problems: A Guide to Vision Improvement Based on 30 Years of Research (Hardcover)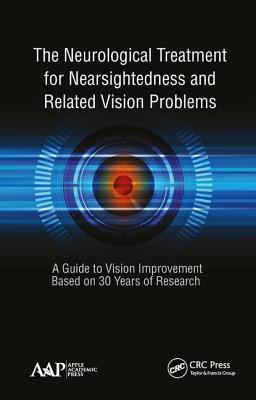 $107.94

May be on Backorder or may be Out of Print. May take a number of weeks to arrive if it arrives at all. We will confirm.
Description
---
This volume introduces and explains an eye-opening treatment for correcting nearsightedness and related vision problems naturally and neurologically. The author presents his methodology on neurologically correcting primary refractive errors in the mild and moderate myopic range. Ortho C (or orthoculogy, which is Latin for correcting the whole eye) is a natural treatment, requiring no alteration to the cornea.
Key features of the book:
- Introduces a neurological and natural treatment for the correction of nearsightedness
- Presents many case studies showing the effectiveness of this treatment, based on the author's 30+ years of research
- Provides step-by-step instructions for designing lenses to suit the need, determining the sequence of wear, and conducting resistance tests
- Grants readers the right to apply Ortho C to treat any patients with mild and moderate myopia, anisometropia, or compound astigmatism.
About the Author
---
John William Yee, DEd, RO, is a Professor in the optical science faculty at Seneca College, Toronto, Ontario, Canada. He is a Registered Optician (from the Northern Alberta Institute of Technology, Alberta, Canada), and also holds a DEd (Doctor of Education in Psychology) from the University of Liverpool, UK. John Yee has written numerous journal papers on the relationship between neurology and optometry in the treatment of refractive errors. He opened a research facility with the help of some of his students to research the role of neurology in the treatment of nearsightedness (or myopia). He has also written a number of books on different problems: dealing with bullies, shedding excess weight, and understanding the stock market.