How to Catch a Mole: Wisdom from a Life Lived in Nature (Hardcover)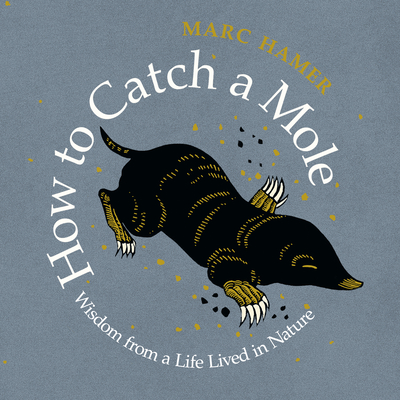 $24.95

On our shelves now (while supplies last)
Description
---
A heartwarming gift for gardeners and nature lovers this holiday season, from a country gardener exploring his kinship with the natural world.
"A wonderful memoir ... hands down the most charming book I read last year." --Margaret Renkl, The New York Times
"A beautiful, elegiac ode to a remarkable creature...Read Hamer's wondrous book, then explore your yard. You won't quite see it the same again." --The Washington Post
Marc Hamer is a humble gardener with the heart of a poet and the mind of a philosopher. In this peaceful memoir, he shares how, from boyhood into old age, he has lived with, and not against, nature. How his proximity to soil, sun, and shade has unleashed the greatest joys and profoundest sorrows of his life. And how our humanity is inextricably linked to the natural world, so we should have the good sense to leave it alone.
In simple, striking sentences, Marc offers a kind of poetic field guide to living in nature. He shares memories of childhood homelessness, his own poetry, wisdom about plants, and vivid descriptions of the garden he works in daily. He tells of flowers that are planted, bloom, and then die, of trees that burst into color, and of moles who burrow below pristine lawns. As a hired gardener, he has hunted moles for decades, but now he decides to let them be. Like him, moles do their work in the soil. Allowing them to continue is allowing all life to flourish.
Beautifully written, life-affirming, and meditative, How to Catch a Mole is a portrait of one man's unshakable bond with his natural surroundings, offering hope and inspiration for readers looking to reconnect to nature, to each other, and to life itself.
About the Author
---
Marc Hamer was born in the North of England and moved to Wales more than thirty years ago. After spending a period homeless, then working on the railway, he returned to education and studied fine art. He has worked in art galleries, marketing, graphic design, as a magazine editor and taught creative writing in a prison before becoming a gardener and mole-catcher.