Welcome to Subterranean Books.
Thanks for checking in.
______________________________________________________________
West of Hell (Hardcover)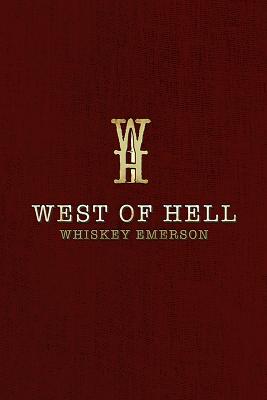 Description
---
One hundred and fifty years ago, New York City was not the city it is today. It was a hellish metropolis, a machine fueled and controlled by political corruption, murder, violence, and extortion. A place where no life was sacred]] a place not for the faint of heart.

West of Hell begins with Thomas, a seventeen-year-old blacksmith living in New York City, grappling with the sudden disappearance of his mother, Mary. His own distant guardian is an intriguing brothel owner known as the Madame who, along with her right-hand man Louis, provides Thomas with counsel and guidance. While straining to track his mother down, Thomas uncovers a series of letters from his long-lost father, Edward, and when they meet, Thomas chooses to return to England with him to pursue a new life.

Upon Thomas' return to New York eight years later, Edward attempts to seek out the cold trail of Mary's presumed death, which has unforeseen and terrible consequences for everyone involved.