Welcome to Subterranean Books.
Thanks for checking in.
______________________________________________________________
Ferguson's Fault Lines: The Race Quake That Rocked a Nation (Paperback)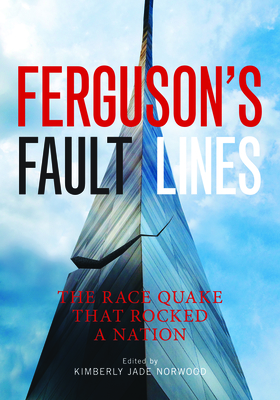 $26.20
Usually Ships from Warehouse in 1-5 Days
Description
---
In almost every highly publicized case of police using deadly force and killing unarmed individuals, the person killed was an African American male. These incidents have caused dramatic erosion in public confidence in the justice system and America's promise of equal treatment under the law. Minority communities lack confidence in our judicial system. First, we must recognize our own biases. We all have them. No one is exempt. The biggest challenge, however, is to figure out what we do once we recognize them. For those working in the justice system, from police to prosecutors and judges, and yes, even public defenders, the consequences have broad, far-reaching, and sometimes even fatal consequences.
About the Author
---
Kimberly Jade Norwood is a Professor of Law at Washington University School of Law in St. Louis, MO. She completed her undergraduate work at Fordham University. She graduated from law school at the University of Missouri-Columbia where she also became the first Black person in the school s history to become a member of the prestigious Missouri Law Review. She clerked for Federal District Court Judge after law school and practiced with Bryan Cave, LLP, before joining the faculty at the School of Law in 1990. Six years later, she became the first Black female to receive tenure in Washington University s history."