The Hobbit: A BBC Full-Cast Radio Drama (Compact Disc)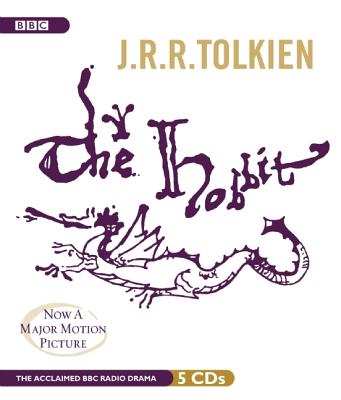 $19.95
May be on Backorder or may be Out of Print. May take a number of weeks to arrive if it arrives at all. We will confirm.
Description
---
Tolkien's famous saga, the prelude to The Lord of the Rings, has all the ingredients of fantasy and adventure: dwarves, elves, goblins and trolls, a fearsome dragon, a great wizard, a perilous quest, and a dramatic climax. This radio dramatization became a classic when it was first broadcast on BBC Radio, and it continues to delight today. Bilbo Baggins, the hobbit, is a peaceful sort who lives in a cozy hole in the Shire, a place where adventures are uncommon—and rather unwanted. So when the wizard Gandalf whisks him away on a treasure–hunting expedition with a troop of rowdy dwarves, he's not entirely thrilled.
About the Author
---
John Ronald Reuel Tolkien was born on January 3, 1892. His mother died when he was twelve, and he and his brother became wards of the local priest. When a professor at Oxford, he wrote stories for his children telling them the story of "The Hobbit." When his publisher asked for a sequel to "The Hobbit," he wrote "Lord of the Rings," which took twelve years to complete. He died in September 1973.