Welcome to Subterranean Books.
Thanks for checking in.
______________________________________________________________
Welcome to Marwencol (Hardcover)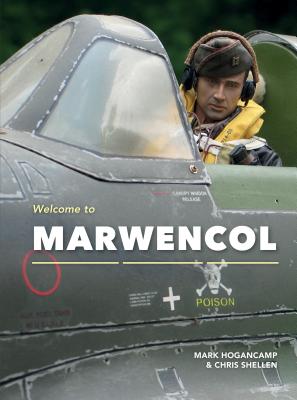 $31.45
Usually Ships from Warehouse in 1-5 Days
Description
---
In April 2000, Mark Hogancamp was beaten and left for dead outside a bar in his hometown of Kingston, NY. Waking from a nine-day coma, he had no memory of the thirty-eight prior years of his life, including his ex-wife, family, artistic talents, or military service. To reconstruct his past, Hogancamp built, in his backyard, Marwencol, an imaginary village set in World War II Belgium, where everybody is welcome Germans, Americans, French, British, and Russians as long as peace is kept. With 1:6 scale action figures and Barbie dolls, as well as toy armaments and meticulously built props, buildings, and clothes, Marwencol is an alternate reality, created with painstaking (and sometimes painful) realism and obsessive attention to detail.
Here, riveting wartime dramas are played out and photographed in saturated hues and unflinching detail. The emotional narrative mirrors the artist's own: through Marwencol, Hogancamp regained his cognitive facilities.
Welcome to Marwencol is an astonishing story of the redemptive power of art of art as therapy and act of obsession.
About the Author
---
Mark Hogancamp and Marwencol have been featured in the New York Times, Wall Street Journal, Los Angeles Times, Psychology Today, Huffington Post, Denver Post, Oakland Tribune, Austin Chronicle, and dozens of other magazines and newspapers, making this a truly national story about the restorative effects of art.