Welcome to Subterranean Books.
Thanks for checking in.
______________________________________________________________
Abandoned Cars (Paperback)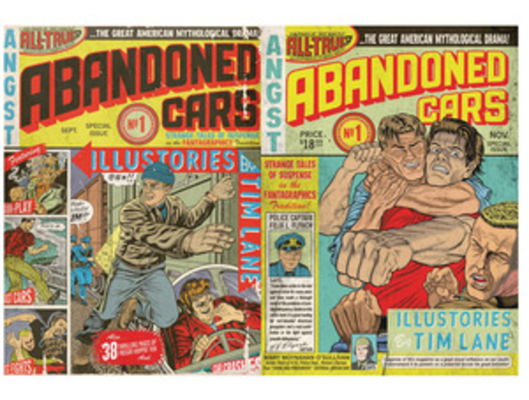 Description
---
Abandoned Cars is Tim Lane's first collection of graphic short stories, noirish narratives that are united by their exploration of the great American mythological drama by way of the desperate and haunted characters that populate its pages. The writing is straightforward, the stories mainstream but told in a pulpy idiom with an existential edge, often in the first person, reminiscent of films like Out of the Past. Visually, Lane's drawing is in a realistic mode, which heightens the tension in stories that veer between naturalism on the one hand and the comical, nightmarish, and hallucinatory on the other. It's an America depicted as a subdued and haunted Coney Island, made up of lost characters boozing, brawling, haplessly shooting themselves in the face, and hopping freight trains in search of Elvis.