Spirituality and Health Research: Methods, Measurements, Statistics, and Resources (Paperback)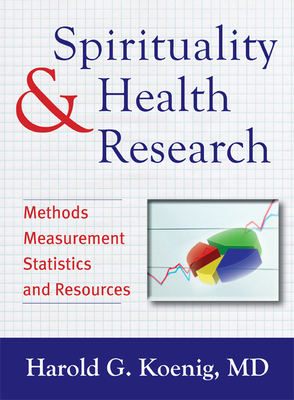 $57.44

May be on Backorder or may be Out of Print. May take a number of weeks to arrive if it arrives at all. We will confirm.
Description
---
In Spirituality and Health Research: Methods, Measurement, Statistics, and Resources, Dr. Harold G. Koenig leads a comprehensive overview of this complex subject. Dr. Koenig is one of the world's leading authorities on the relationship between spirituality and health, and a leading researcher on the topic. As such, he is distinctively qualified to author such a book.This unique source of information on how to conduct research on religion, spirituality, and health includes practical information that goes well beyond what is typically taught in most undergraduate, graduate, or even post-doctoral level courses. This volume reviews what research has been done, discusses the strengths and limitations of that research, provides a research agenda for the future that describes the most important studies that need to be done to advance the field, and describes how to actually conduct that research (design, statistical analysis, and publication of results). It also covers practical matters such as how to write fundable grants to support the research, where to find sources of funding support for research in this area, and what can be done even if the researcher has little or no funding support.The information gathered together here, which has been reviewed for accuracy and comprehensiveness by research design and statistical experts, has been acquired during a span of over twenty-five years that Dr. Koenig spent conducting research, reviewing others' research, reviewing research grants, and interacting with mainstream biomedical researchers both within and outside the field of spirituality and health. The material is presented in an easy to read and readily accessible form that will benefit researchers at almost any level of training and experience.
About the Author
---
Harold G. Koenig, MD completed his undergraduate education at Stanford University, his medical school training at the University of California at San Francisco, and his geriatric medicine, psychiatry, and biostatistics training at Duke University Medical Center. He is on the faculty at Duke as professor of psychiatry and behavioral sciences and associate professor of medicine. Dr. Koenig is also director of the Center for Spirituality, Theology, and Health at Duke University Medical Center, and is Distinguished Adjunct Professor at King Abdulaziz University in Jeddah, Saudi Arabia. Dr. Koenig has published extensively in the fields of mental health, geriatrics, and religion, with over 350 scientific peer-reviewed articles and book chapters and nearly 40 books in print or in preparation. He has given invited testimony to both the U.S. Senate and the U.S. House of Representatives on the role of religion in public health.