Welcome to Subterranean Books.
Thanks for checking in.
______________________________________________________________
Born to Be Giants: How Baby Dinosaurs Grew to Rule the World (Hardcover)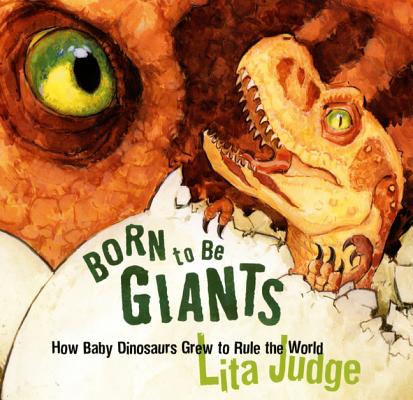 Description
---
TOO TINY TO BE TERRIFYING. The fascinating world of baby dinosaurs--in amazing pictures
What did a dinosaur look like sitting on its eggs? What kind of parent was a Tyrannosaurus rex? How could an Argentinosaurus, who probably hatched from an egg no bigger than 18 inches long, grow up to weigh more than 17 elephants? It's a sure bet that kids--always fascinated by dinosaurs--have wondered about these questions.BORN TO BE GIANTS, with its glossary of dinosaurs, easy-to-
understand text, and full-color illustrations, shows little readers how baby dinosaurs grew up to be GIANTS.
About the Author
---
LITA JUDGE is the author of ONE THOUSAND TRACINGS, winner of the 2008 IRA Children's Book Award, YELLOWSTONE MORAN, and PENNIES FOR ELEPHANTS. She lives in Peterborough, New Hampshire.
Praise For…
---
"Along with a full measure of visual appeal, [Judge] also delivers a terse but clear explanation of how scientists gain insight into dino parenting. Though profiling only eight kinds of dinosaurs, this serves as a nice gateway to more detailed studies of the topic." -- Booklist
"The inclusion of these primary sources, plus the details of the artwork make this an excellent work about early paleontology. Recommended." -- Library Media Connection