The Fountains of Neptune (American Literature (Dalkey Archive)) (Paperback)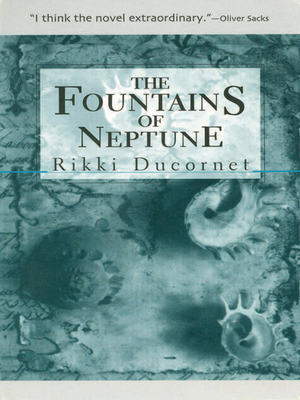 $14.95
Not in stock at store. Will, in most instances, ship from our warehouse in 7-10 days
Description
---
"My sleep began in the spring of 1914. I slept through both World Wars and the tainted calm between. It was as if I had been cursed by an evil fairy, pricked by an enchanted spinning wheel; an impenetrable briar had gripped my mind."
Thus begins Rikki Ducornet's brilliant lyric novel about Nicolas who, as a result of witnessing his mother's murder, falls into a decades-long coma. Awakened in a seaport town in France, he reconstructs his past through storytelling and myth, resulting in an astonishing exploration of memory and imagination.
About the Author
---
Rikki Ducornet is the author of several works of fiction, including "The Stain," "Entering Fire," "The Complete Butcher's Tales," "Phosphor in Dreamland," and "The Cabinet," a finalist for the National Books Critics Circle Award in 1993.