Welcome to Subterranean Books.
Thanks for checking in.
______________________________________________________________
Buster Keaton: Tempest In A Flat Hat (Paperback)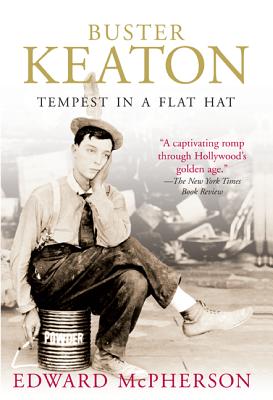 $17.80
Usually Ships from Warehouse in 1-5 Days
Description
---
This "appreciative biography that rolls as smoothly as a film reel" (
Cleveland Plain Dealer
) celebrates one of cinema's greatest clowns, painting a detailed portrait of the man behind the mayhem and offering a fresh look at the classic comedies that defined the Golden Age of Silent Film.
Writer—and avowed fan—Edward McPherson takes the reader on a fascinating journey through Buster Keaton's life and times, from the vaudeville stage to the glittering screens of early Hollywood, where he rivaled even Charlie Chaplin as the master of silent comedy.
Based on extensive research, this biography reveals Keaton in his prime as an antic genius—equal parts auteur, innovator, prankster, and daredevil—focusing on his glorious 1920s films, which "McPherson evokes with insight and enthusiasm" (Washington Post Book World).