The Earth Avails: Poems (Paperback)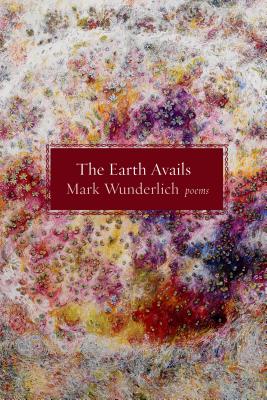 Description
---
The anticipated new book by Mark Wunderlich, whose poetry "reminds us how fully the spirit can illuminate the depths" (The New Yorker)
A Publishers Weekly Book of the Week
With your sorghum broom you sweetened my path, pulled
the woolen shawl around me while I slept.
That the lightning struck the willow
and did not fall—for this I am grateful.
—from "Heaven-Letter"
The Earth Avails evokes an all-but-lost history, when every setting, thought, and action was imbued with ritual: here's the prayer said in a time of sickness; here's the blessing spoken upon entering the house; here's the letter from heaven that protects its holder from harm and misfortune. Rendered in part from folkloric and historical sources, Mark Wunderlich's poems reinvent these traditions with lyrical and emotive force for a new century of readers.
About the Author
---
Mark Wunderlich is the author of The Anchorage, which won the 1999 Lambda Literary Award. He teaches at Sarah Lawrence College in New York and lives in Provincetown, Massachusetts.
Praise For…
---
"Humility, practicality, self-chastisement and hope emerge, in unrhymed couplets, musical paragraphs, and stately free verse, through language at once restrained and humane. . . . Wunderlich became known for warm, urbane poems, often of same-sex eros. Here he switches his stylistic allegiance to plainspokenness, to the speech of the hills and plains, striking a hard-to-match tone of gentle humility, expanding his poetic powers." —Publishers Weekly, starred review
"In Mark Wunderlich's terrific third collection,The Earth Avails, the earth is replete with creatures--coyote, bees, 'rat snake coiled in the cellar beams'--and the speaker moves through the world, mindful and voicing apotropaic letters, charms, and prayers. In poems sharpened by luminous details, the outer and inner worlds converge so that an albino buck leaping away becomes 'a white tooth / in the closing mouth of the woods,' and we experience the visible world and 'the imagined world made visible.'" —Arthur Sze