Welcome to Subterranean Books.
Thanks for checking in.
______________________________________________________________
To Be Read in 500 Years (Paperback)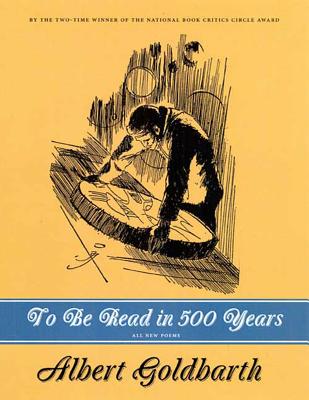 $16.80
Special Order, May be Out of Print
Description
---
So often (let's be honest here) we poets
will invent dreams, for our own strategic purposes.
But this one is real, and one of the few
I remember. I awoke in the future.
--from "Mailbox"
To Be Read in 500 Years is the poet Albert Goldbarth's time capsule for a future that none of us can now imagine--a world without mailboxes, without sexual reproduction, without oil or tillable soil, without the capacity to understand music or poetry or "love love love love crazy love." Goldbarth's smart and nostalgic collection of poems, spoken from that future's distant past, reminds us of everything we have to lose.
About the Author
---
Albert Goldbarth is the author of twenty-five collections of poetry, including The Kitchen Sink: New and Selected Poems 1972-2007. He has twice won the National Book Critics Circle Award in Poetry. He lives in Wichita, Kansas.
Praise For…
---
Albert Goldbarth is a poet of remarkable gifts—a dazzling virtuoso who can break your heart." —Joyce Carol Oates

"Albert Goldbarth just may be the American poet of his generation for the ages. Often humorous but always serious, Goldbarth combines erudite research, pop-culture fanaticism, and personal anecdote in ways that make his writings among the most stylistically recognizable in the literary world." —Judith Kitchen, The Georgia Review

"In thirty-five years of writing, Albert Goldbarth has amassed a body of work as substantial and intelligent as that of anyone in his generation." —William Doreski, The Harvard Review