Welcome to Subterranean Books.
Thanks for checking in.
______________________________________________________________
The Pages: The Range of Acceptable Dosages (Paperback)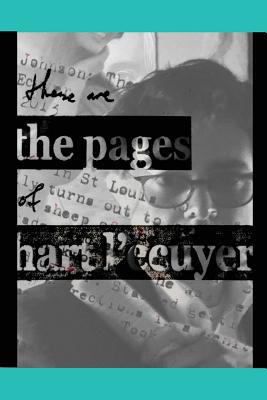 Description
---
To open The Pages of Hart L'Ecuyer is to take a wild and hallucinogenic journey through drugs, sex, love, surrealism, terror, and beauty. Ugliness and banality offend in equal parts; soaring rhythms and contracted sonnets anchor a book the true thrust of which has yet to be determined. From "chain link moire" to "bowing down before the dawn," any reader of this book is sure to emerge as illuminated as they are confused. In addition to setting forth a political manifesto and a spiritual testament, this book contains the first poems of a movement L'Ecuyer has coined "industrial surrealism." You know what to do.
About the Author
---
Where to start with Hart L'Ecuyer. A proud St. Louis native, he was educated haphazardly at Loyola University Chicago, St. Louis University, Webster University, and New York University. Is he a prophet? A charlatan? Is he to be trusted? One thing we know for sure: he received the Pages on 22 August 2015, and since then his life has never been the same. He is the founder of the Left Hand of the Pages (LHP) and can often be found at Livery Company scribbling away. He has performed all over town, as well as at bookstores and bars in Chicago, Kansas City, New York, Berlin, and Paris.