Billy Budd, Sailor: A Literary Masterpiece (Paperback)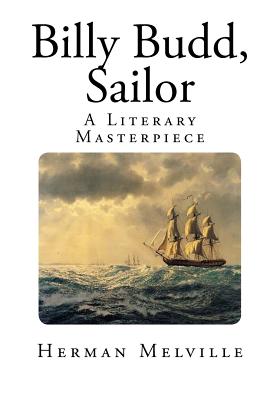 $8.95

Backordered. Not in stock at store and may take a number of weeks to arrive.
Description
---
Billy Budd by Herman Melville Billy Budd, Sailor (1924) is a novella begun in November 1888 by American author Herman Melville, left unfinished at his death in 1891, and published in 1924. It was acclaimed by British critics as a masterpiece when published in London, and quickly took its place among the canon of significant works in the United States. The novella was discovered in manuscript form in 1919 by Raymond M. Weaver, who was studying Melville's papers as his first biographer. Melville's widow had begun to edit the manuscript, but had not been able to decide her husband's intentions at several key points or even to see his intended title. Poor transcription and misinterpretation of Melville's notes marred the first published versions of the text. After several years of study, Harrison Hayford and Merton M. Sealts, Jr. published what is now considered the best transcription and critical reading text in 1962. The novella was adapted as a stage play in 1951 and produced on Broadway, where it won the Donaldson Awards and Outer Critics Circle Awards for best play. Benjamin Britten adapted it as an opera by the same name, first performed in December 1951. The play was adapted into a film in 1962, produced, directed, co-written, and starring Peter Ustinov with Terence Stamp receiving an Academy Award nomination in his film debut.
About the Author
---
Herman Melville (August 1, 1819 - September 28, 1891) was an American novelist, poet, and writer of short stories. His contributions to the Western canon are the whaling novel Moby-Dick (1851); the short work Bartleby, the Scrivener (1853) about a clerk in a Wall Street office; the slave ship narrative Benito Cereno (1855); and Billy Budd, Sailor (1924). When asked which of the great American writers he most admired, Vladimir Nabokov replied: "When I was young I liked Poe, and I still love Melville, whom I did not read as a boy."