A Glass of Blessings (Paperback)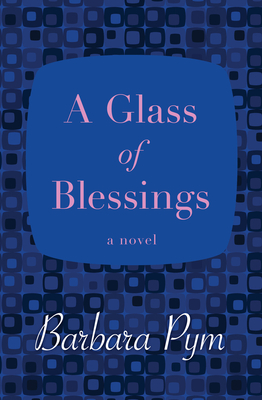 Description
---
Barbara Pym's early novel takes us into 1950s England, as seen through the funny, engaging, yearning eyes of a restless housewife
Wilmet Forsyth is bored. Bored with the everyday routine of her life. Bored with teatimes filled with local gossip. Bored with her husband, Rodney, a civil servant who dotes on her. But on her thirty-third birthday, Wilmet's conventional life takes a turn when she runs into the handsome brother of her close friend. Attractive and enigmatic, Piers Longridge is a mystery Wilmet is determined to solve. Rather than settling down, he lived in Portugal, then returned to England for a series of odd jobs. Driven by a fantasy of romance, the sheltered, na ve Englishwoman sets out to seduce Piers--only to discover that he isn't the man she thinks he is. As cozy as sharing a cup of tea with an old friend, A Glass of Blessings explores timeless themes of sex, marriage, religion, and friendship while exposing our flaws and foibles with wit, compassion, and a generous helping of love.
About the Author
---
Barbara Pym (1913-1980) was a bestselling and award-winning English novelist. Her first book, Some Tame Gazelle (1950), launched her career as a writer beloved for her social comedies of class and manners. Pym is the only author to be named twice in a Times Literary Supplement list of "the most underrated novelists of the century." She produced thirteen novels, the last three published posthumously. Her 1977 novel Quartet in Autumn was shortlisted for the Booker Prize.