Puppies 2020 Mini Day-to-Day Calendar (Calendar)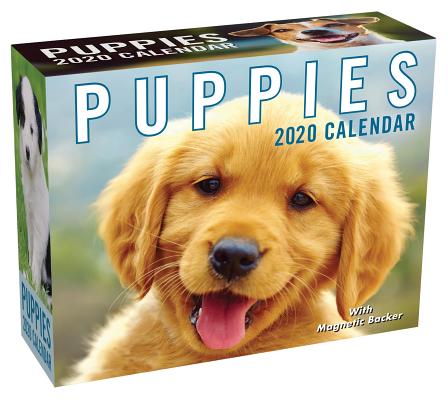 Description
---
The Puppies 2020 Mini-Day-to-Day Calendar has a magnetic backer that allows you to hang it on your refrigerator or pop the easel stand out to set it on your counter. Either way, where you'll enjoy a puppy picture or dog-oriented quote on every single page.

Having this "awwwwwe"-inspiring and fluff-filled calendar on your fridge or counter is sure to brighten any dog lover's day. A full-size Puppies 2020 Day-to-Day Calendar is also available. 
About the Author
---
Andrews McMeel Publishing is a leading publisher of comics and humor, cookbooks, gift, puzzles and games, and children's books. AMP has a passion for publishing original talent, delighting consumers with innovative books and gifts that are worth sharing. It is also the nation's top calendar publisher, producing calendars based on many top-selling properties and selling more than 15 million calendars each year.