The Great Train Massacre (Matt Jensen: The Last Mountain Man) (Large Print / Paperback)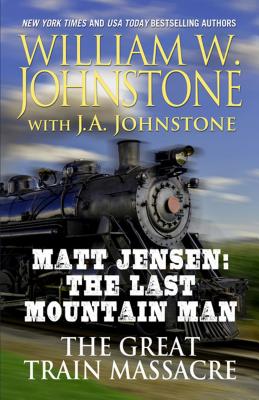 $32.39
May be on Backorder or may be Out of Print. May take a number of weeks to arrive if it arrives at all. We will confirm.
Description
---
Reared by adventurer Smoke Jensen in the pristine Western wilderness, he has no home, no destination. Matt Jensen is William W. Johnstone's legendary creation--a man with survival and justice in his blood.
More Vicious Than The Hatfields And The Mccoys. . .
In the town of Thirty-Four Corners, Colorado, Matt Jensen rides into a savage blood feud. Thirty years ago two friends came West and built a thriving cattle business. Now, their families have become kill-crazy enemies and the town is awash in a frenzy of killing. Add in hired gunmen on both sides of the fight, and two lovers crossing the dividing line, and the terror will never end.
Eager to put as many miles between himself and Thirty Four Corners, Matt Jensen just can't bring himself to leave without trying to stop the bloodshed. But it's going to take a lot more bullets, just as many bodies, and the steely courage of an intrepid frontiersman to let this ravaged town live again. . .