Welcome to Subterranean Books.
Thanks for checking in.
______________________________________________________________
Big Girls Don't Cry: The Election That Changed Everything for American Women (Compact Disc)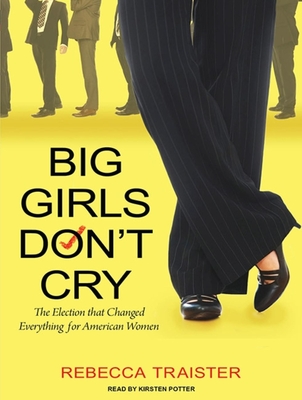 $34.99
Usually Ships from Warehouse in 1-5 Days
Description
---
In the last two years, the United States-its history, assumptions, prejudices, and vocabulary-have all cracked open. A woman won a state presidential primary contest (quite a few of them, actually) for the first time in this country's history. Less than a year later, a vice-presidential candidate concluded her appearance in a national debate and immediately reached for her newborn baby. A few months after that, an African American woman moved into the White House not as an employee but as the First Lady. She is only the third First Lady in American history to have a postgraduate degree, and for most of her marriage, she has out-earned her husband. In Big Girls Don't Cry, Rebecca Traister, a Salon.com columnist whose election coverage garnered much attention, makes sense of this moment in American history, in which women broke barriers and changed the country's narrative in completely unexpected ways: How did the volatile, exhilarating events of the 2008 election fit together? What lessons can be learned from these great political upheavals about women, politics, and the media? In an utterly engaging, razor-sharp narrative interlaced with her first-person account of being a young woman navigating this turbulent and exciting time, Traister explores how-thanks to the campaigns of Hillary Clinton and Sarah Palin, and the history-making work and visibility of Michelle Obama, Tina Fey, Rachel Maddow, Katie Couric, and others-women began to emerge stronger than ever on the national stage.
About the Author
---
Rebecca Traister, a staff writer for Salon.com, has written for a range of national publications, including "Elle," the "New York Times," "Vogue," and the "Nation."

Kirsten Potter has won "AudioFile" Earphones Awards for her reading of "The Snowball" by Alice Schroeder and her performance as Barbara in George Bernard Shaw's "Major Barbara." Her reading of "Madapple" by Christina Meldrum was a "Booklist" Editors' Choice for Best Audiobook 2008.
Praise For…
---
"Traister does a fine job in showing that progress does not proceed in straight lines, and, sometimes, it's the unlikeliest of individuals who initiate real change." ---Publishers Weekly