Welcome to Subterranean Books.
Thanks for checking in.
______________________________________________________________
Off the Leash: How My Dog Inspired Me to Quit My Job, Pack My Car, and Take a Road Trip Across America to Reclaim My Life (Paperback)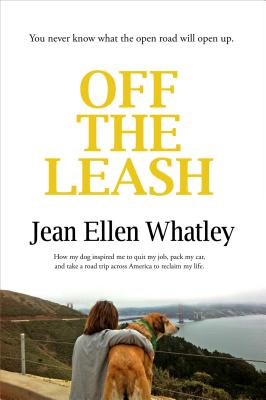 $14.95
Usually Ships from Warehouse in 1-5 Days
Description
---
In this memoir about having the courage to break free from thinking one's life is predestined to be hard, sad, or screw up, Jean Ellen Whatley and her dog Libby set out from St. Louis and drive nearly 9,000 miles across America to revive her life. With a family history of secrets and betrayals, addiction and abuse, survivor solidarity and abiding love, Whatley frees herself from the traps of the past. Her ex-husband got out of prison just as she was getting her last kid through college, her mother and two brothers recently died, and she has another brother who she has never seen, but needs to find. What unfolds on her odyssey is nothing short of life-changing--aided and abetted by strangers on the highway, long-lost family members, and the ever-present comfort of Libby, who reminds her to always live in the moment.
About the Author
---
Jean Ellen Whately is an Emmy Award-winning journalist and author who has been published on Salon.com, More.com, and SheWrites.com. She has been a guest columnist for the "Albuquerque Tribune," " St. Louis Post-Dispatch," and the "Winston-Salem Journal," and her reporting has been featured on CNN and ABC. She lives in St. Louis.