Heavenly Visions: Shaker Gift Drawings And Gift Songs (Hardcover)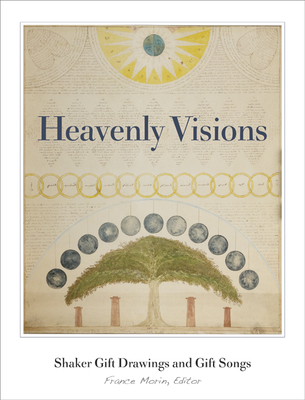 Description
---
"Offering both an extraordinary aesthetic experience and a reasoned account of these delicate 'gift' drawings, texts, and songs, Heavenly Visions demonstrates that the Shakers, best known for the austere functionalism of their crafts were, if briefly, extraordinary picture-makers, whose imagery is steeped in symbolism, rich in colour, and elegant in design." —Art History
For many people, the art of the Shakers is thought to be the furniture, objects, and buildings for which their spiritual communities are perhaps most well known. But this is a misconception: during a spiritual revival in the early nineteenth century, Shakers throughout the eastern United States created some of our nation's most exceptionally rich, visual, and beautiful artistic treasures. Heavenly Visions includes close to one hundred color plates of Shaker gift drawings and songs, providing a comprehensive overview to these stunning works.
Distributed for The Drawing Center
France Morin is curator of the exhibition Heavenly Visions: Shaker Gift Drawings and Gift Songs at The Drawing Center in New York City.