Fundamentals of Nursing Care: Concepts, Connections & Skills (Paperback)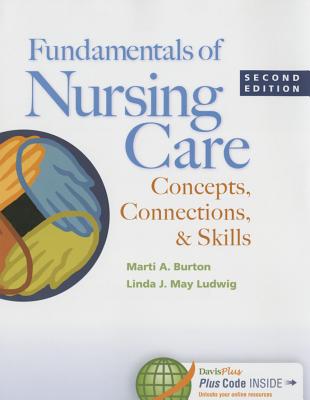 $109.19
Email or call for price.
Description
---
Think. Learn. Do. Take a fresh, new approach to nursing fundamentals that teaches students how to think, learn, and do while they make the 'connections' each step of the way. From the text through wealth of resources online at DavisPlus, the thoroughly revised and updated 2nd Edition continues to meet the needs of today's students. A practical, student-oriented focus helps LPN students to master safe and effective nursing care by developing the critical thinking and problem solving skills they need to excel in clinical practice. Click here for a preview of the text and resources. I have been teaching the Practical Nurse for many years and have used many textbooks. I have found some texts much too wordy and laden with information above the level of PN education. That is not to say that a PN text should be simple - but it should be written at the level of the PN and inclusive of material necessary for them to have a positive outcome on the NCLEX exam. This text does both. I particularly like the easy read, the knowledge connection, the reasonable cost and the lay-out of the skill acquisition. Along with the Skill videos that we purchased last year, teaching fundamentals is a dream. Doreen K. Biondolillo RN MSN Associate Professor SCCC Eastern Campus Selden, NY.