Becoming Western: Stories of Culture and Identity in the Cowboy State (Paperback)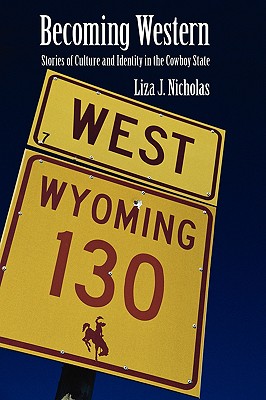 $22.94
Not in stock at store. Will, in most instances, ship from our warehouse in 7-10 days
Description
---
In the Cowboy State (also known as Wyoming), the Wild West has never died. The West has long been the favored repository of the East's cultural fantasies, and in the late nineteenth and twentieth centuries, Eastern expectations and demands largely shaped Wyoming's image in this role. Becoming Western shows how the myth of the "American West" has acted as a force both in history and in individual lives.
Liza J. Nicholas interrogates the creation of Western lore by looking at five stories that focus on, respectively, Jack Flagg, a Wyoming legend and the supposed model for Owen Wister's Virginian; an equestrian statue of Buffalo Bill sculpted by Gertrude Vanderbilt Whitney; the dude ranch; the creation of the American studies program at Yale; and a campaign for the U.S. Senate. Each story reveals the ways in which the East consciously imagined and manipulated the West and how Wyomingites in turn interpreted this identity, manipulated it, and put it to work for themselves. Becoming Western is a fascinating study of how invented traditions can become potent cultural and political ideology on a local as well as a national level.
About the Author
---
Liza J. Nicholas is an adjunct professor at Montana State University and an independent scholar. She is the coeditor of Imagining the Big Open: Nature, Identity, and Play in the New West.
Praise For…
---
"The book significantly gives a clear view of the powerful literary, artistic, social, and corporate forces that gave form to myth. It also shows how the myth makes Wyoming something larger than just a very large state. . . . Becoming Western shows that somewhere between myth, fact, patriotism, and place is what can be seen as unique about Wyoming and common about its relationships to the nation as a whole."—James H. Nottage, Nebraska History


"The book highlights fascinating vignettes from Wyoming's complicated history, ably told by a skilled historian."—New Mexico Historical Review