Caught: The Prison State and the Lockdown of American Politics (Paperback)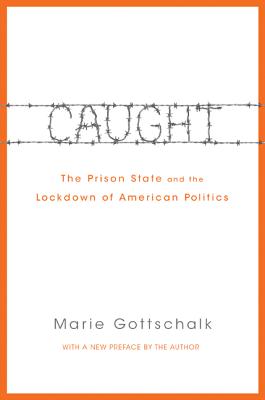 $26.20
Not in stock at store. Will, in most instances, ship from our warehouse in 7-10 days
Description
---
A major reappraisal of crime and punishment in America
The huge prison buildup of the past four decades has few defenders, yet reforms to reduce the numbers of those incarcerated have been remarkably modest. Meanwhile, an ever-widening carceral state has sprouted in the shadows, extending its reach far beyond the prison gate. It sunders families and communities and reworks conceptions of democracy, rights, and citizenship--posing a formidable political and social challenge. In
Caught
, Marie Gottschalk examines why the carceral state remains so tenacious in the United States. She analyzes the shortcomings of the two dominant penal reform strategies--one focused on addressing racial disparities, the other on seeking bipartisan, race-neutral solutions centered on reentry, justice reinvestment, and reducing recidivism. With a new preface evaluating the effectiveness of recent proposals to reform mass incarceration,
Caught
offers a bracing appraisal of the politics of penal reform.
About the Author
---
Marie Gottschalk is professor of political science at the University of Pennsylvania. A former journalist and editor, she was a member of the National Academy of Sciences Committee on the Causes and Consequences of High Rates of Incarceration. She is the author of, among other works, The Prison and the Gallows: The Politics of Mass Incarceration in America and The Shadow Welfare State: Labor, Business, and the Politics of Health Care in the United States.