Welcome to Subterranean Books.
Thanks for checking in.
______________________________________________________________
The Collected Stories (Vintage International) (Paperback)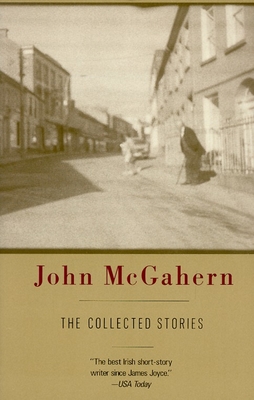 Description
---
These 34 funny, tragic, bracing, and acerbic stories represent the complete short fiction of one of Ireland's finest living writers. On struggling farms, in Dublin's rain-drenched streets, or in parched exile in Franco's Spain, McGahern's characters wage a confused but touching war against the facts of life.
About the Author
---
John McGahern was the author of five highly acclaimed novels and four collections of short stories. His novel Amongst Women won the GPA Book Award and the Irish Times Award, was short-listed for the Booker Prize, and was made into a four-part BBC television series. He had been a visiting professor at Colgate University and at the University of Victoria, British Columbia, and was the recipient of the Society of Authors' Award, the American-Irish Award, and the Prix Étrangère Ecureuil, among other awards and honors. His work appeared in anthologies and was translated into many languages. He died in 2006.