Journal of Public Philosophy: Issue 2 (Paperback)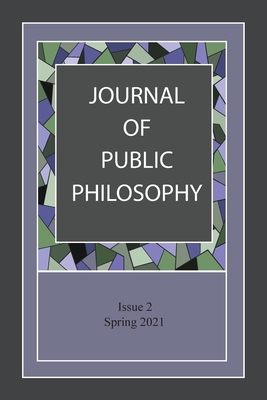 $15.99

Not in stock at store. Will, in most instances, ship from our warehouse in 7-10 days
Description
---
The Journal of Public Philosophy is the official publication of the Public Philosophy Society. The goal of the Journal is to publish papers, essays, and book reviews in the mode of classical philosophy. We seek to know the basic truths that are foundational for the common good,
and a just and civil society.
The goal of public philosophy is to make the practice of philosophy more accessible and more relevant to students, scholars, and the broadly educated public. We hope to inspire young and old alike in the shared, rational pursuit of wisdom and in love of Being, Unity, the True, the Good, and the Beautiful.
Public philosophy is inspired by Socrates' engagement in dialogue in the agora, the shared public space of the city-state. It is the pursuit of the common good, our shared life together. Currently, we are a group of professors seeking to bring the discussions usually reserved for the classroom into a broader context. We hope that others will join us in an ever-broadening and deepening discussion. The arena for discussions has been college and university public lecture forums, book discussion groups, and campus clubs. We hope that others will expand the public context, perhaps meeting at coffee shops and houses of worship. We have expanded the discussion to an international group with the formation of the Public Philosophy Society.
The Journal of Public Philosophy is published by Public Philosophy Press: www.publicphilosophypress.com