The Nutcracker (Dover Thrift Editions) (Paperback)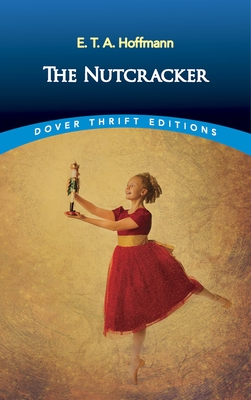 $3.00
Special Order, May be Out of Print
Description
---
This 1816 story is perhaps best known as the basis for Tchaikovsky's popular ballet, but Hoffmann's holiday legend is where the spell begins. Here is the original tale of seven-year-old Marie and her beloved Nutcracker, beset by a dark mystery that surrounds this story within a story.
Godpapa Drosselmeier, who once served as the royal court's inventor, recounts to Marie a tale of the trickery of Dame Mouserink, the Queen of Mice. The vengeful queen casts a curse on an innocent princess, forcing Drosselmeier to undertake an arduous quest to break the spell. His mixed success leads to the lasting enmity between the Nutcracker and seven-headed Mouse-King -- Dame Mouserink's son -- a conflict that only Marie can help resolve.
One of the world's greatest fantasy writers and a major figure in late German Romanticism, Ernst Theodor Amadeus Hoffmann (1776-1822) created extraordinary works of poetry and supernatural fiction. In tales like The Nutcracker, Hoffmann's characters come to vivid life in settings that move from the firm ground of reality to a world of enchantment, mystery, and romance.
About the Author
---
Ernst Theodor Amadeus Hoffmann (1776-1822) replaced his third name, Wilhelm, with Amadeus in homage to Mozart. A towering figure of German Romanticism, Hoffmann was a composer, music critic, theater director, draftsman, and caricaturist as well as a writer. Although his stories challenged readers to free their minds from the conventions of reality, Hoffmann accepted the practical constraints of everyday life, training as a lawyer and serving as a judge.