Welcome to Subterranean Books.
Thanks for checking in.
______________________________________________________________
Conspicuous Consumption: Unproduction Consumption of Goods Is Honourable (Penguin Books: Great Ideas) (Paperback)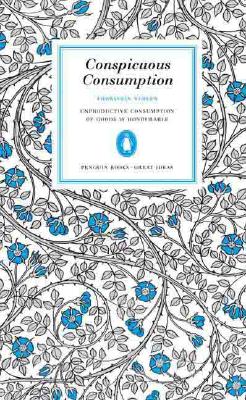 Description
---
The perfect books for the true book lover, Penguin's Great Ideas series features twelve more groundbreaking works by some of history's most prodigious thinkers. Each volume is beautifully packaged with a unique type-driven design that highlights the bookmaker's art. Offering great literature in great packages at great prices, this series is ideal for those readers who want to explore and savor the Great Ideas that have shaped our world
With its wry portrayal of a shallow, materialistic 'leisure class' obsessed by clothes, cars, consumer goods and climbing the social ladder, this withering satire on modern capitalism is as pertinent today as it was when it was written over a century ago.
About the Author
---
Thorstein Veblen (1857-1929) was an American economist and sociologist. He was educated at Carleton College, Johns Hopkins University, and Yale University. His most famous work, The Theory of the Leisure Class (1899), is a satiric look at American society. Veblen coined the widely used phrases "conspicuous consumption" and "pecuniary emulation."