The Mysteries of Pittsburgh (Harper Perennial Deluxe Editions) (Paperback)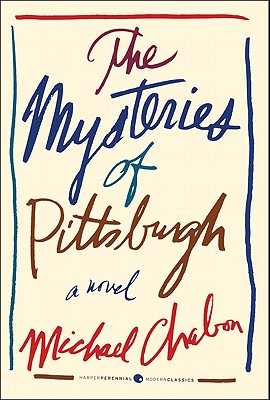 $16.99
Backordered. Not in stock at store and may take a number of weeks to arrive.
Staff Reviews
---
If you appreciated the story of a young man coming to understand his sexuality, Michael Chabon's "The Mysteries of Pittsburgh" might appeal to you. Art Bechelstein has just graduated college and has no idea what to do with the rest of his life. He spends his last uncommitted summer lurching to parties, dabbling in organized crime, and discovering his bisexuality, all making this debut novel by a great author an extremely fun read.--Griffin
— From
If You Loved..."Call Me By Your Name"
Description
---
The enthralling debut from bestselling novelist Michael Chabon is a penetrating narrative of complex friendships, father-son conflicts, and the awakening of a young man's sexual identity. Chabon masterfully renders the funny, tender, and captivating first-person narrative of Art Bechstein,whose confusion and heartache echo the tones of literary forebears like The Catcher in the Rye's Holden Caulfield and The Great Gatsby's Nick Carraway. The Mysteries of Pittsburgh incontrovertibly established Chabon as a powerful force in contemporary fiction, even before his PulitzerPrize-winning novel The Amazing Adventures of Kavalier & Clay set the literary world spinning. An unforgettable story of coming of age in America, it is also an essential milestone in the movement of American fiction, from a novelist who has become one of the most important and enduring voices of this generation.
About the Author
---
Michael Chabon is the bestselling and Pulitzer Prize-winning author of Moonglow and The Amazing Adventures of Kavalier & Clay, among many others. He lives in Berkeley, California with his wife, the novelist Ayelet Waldman, and their children.