Welcome to Subterranean Books.
Thanks for checking in.
______________________________________________________________
Remarkable Animals: 1000 Amazing Amalgamations (Spiral)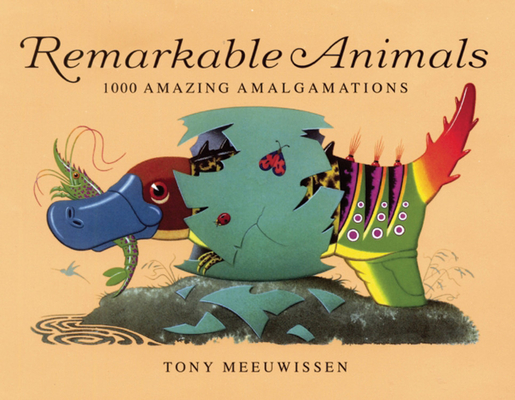 $8.99
Special Order, May be Out of Print
Description
---
What is a Treevipus? A fantastic creature with the head of a trunkfish, the body of a weevil and the tail of a platypus, of course Here, a host of creatures presented in humorous pictures and informative captions take on new names, and a hilarious new identity when their heads, bodies and legs are swapped around as the pages are flipped. In this Mini Edition, Tony Meeuwissen's witty interchangeable text and beautifully detailed artwork combine to make an exceptional novelty book.
About the Author
---
Tony Meeuwissen (pronounced Maywissen) was born in London. He has designed postage stamps for the Royal Mail, covers for Radio Times and Penguin Books, illustrated feature articles for the Sunday Times Magazine, and designed and illustrated two award winning books. He has lived in the Stroud area of Gloucestershire for more than 25 years.