Welcome to Subterranean Books.
Thanks for checking in.
______________________________________________________________
Orphan, Agent, Prima, Pawn (Hardcover)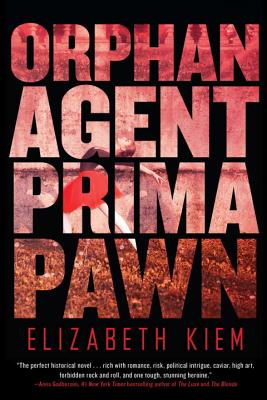 Description
---
The Bolshoi Saga: Svetlana The year is 1958, and sixteen-year-old Svetlana is stuck in a Moscow orphanage designated for the unwanted children of Stalin's enemies. Ballet is her obsession and salvation, her only hope at shedding a tainted family past. When she is invited to join the Bolshoi Ballet--the crown jewel of Russian culture and the pride of the Soviet Union--her dreams appear to have been realized. But she quickly learns that nobody's past or secrets are safe. The dreaded KGB knows about the mysterious trances Sveta has suffered, inexplicable episodes that seem to offer glimpses of the past. Some very powerful people believe Sveta is capable of serving the regime as more than a ballerina, and they wish to recruit her to spy on the West as part of the nascent Soviet psychic warfare program. If she is to erase the sins of her family, if she is to dance on the world stage for the Motherland--if she is to survive--she has no choice but to explore her other gift.
About the Author
---
Elizabeth Kiem studied Russian language and literature at Columbia University and lived in Russia immediately after the collapse of the Soviet Union. Her nonfiction work can be read all over the world wide web. She is also the author of two other books in the Bolshoi Saga: Dancer, Daughter, Traitor, Spy and Hider, Seeker, Secret Keeper. She lives in London.