Welcome to Subterranean Books.
Thanks for checking in.
______________________________________________________________
Chicken Soup for the Soul: Inspiration for Teachers: 101 Stories about How You Make a Difference (Paperback)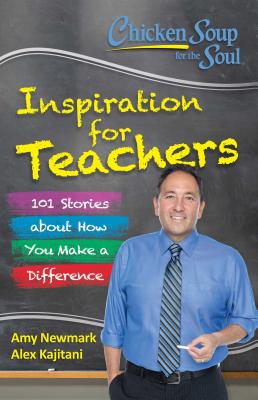 $14.95
Usually Ships from Warehouse in 1-5 Days
Description
---
Teachers inspire students every day, and this new collection provides some much-needed inspiration for these dedicated educators. With great stories about teaching from teachers and stories of thanks from students, Chicken Soup for the Soul: Inspiration for Teachers makes for a great teacher gift all year round Teachers will love the book's heartfelt, inspiring, and humorous stories from inside and outside the classroom. Stories from teachers and students about their favorite memories, lasting lessons, and unforgettable moments will uplift and encourage any educator.
About the Author
---
Amy Newmark is author, publisher, and editor-in-chief of the Chicken Soup for the Soul book series. Alex Kajitaniis the 2009 California Teacher of the Year and a Top-4 Finalist for National Teacher of the Year. He is the author of two acclaimed books for educators, including Owning It: Proven Strategies for Success in ALL of Your Roles as a Teacher Today, named "Recommended Reading" by the U.S. Department of Education.