Welcome to Subterranean Books.
Thanks for checking in.
______________________________________________________________
Quincy Rules (Paperback)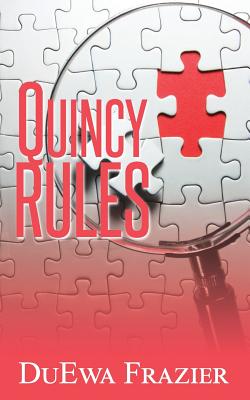 Description
---
Imagine receiving mysterious letters and cards with no return address. These letters and cards tell little about the person who sends them, other than the fact that the sender, is the father you have never met. Quincy Lyles is a 15-year old teen who masters yoga at a young age, gets straight A's in school and lives a pretty predictable life. That is, until she starts to search for her father. Struggling to understand her true identity, Quincy goes on an adventurous quest to find the missing part of her life. Quincy's best friend Delaney Rojas helps her use the new found "sleuthing" abilities she must rely on. Quincy Rules is a young adult mystery filled with suspense, humor and a little bit of sass. Grades 6-9. Reviews: "Filled with memorable characters, Quincy's search for her father is both humorous and heartbreaking." - Lisa Goldstein, Division Chief, Brooklyn Public Library "Quincy's journey leads to laughter, mischief, and more questions. Will this hopeful sleuth find answers and wholeness? Will Quincy ever reunite with her father?" - Jamila Z. Felton, Librarian, DC Public Library.
About the Author
---
DuEwa Frazier is an award nominated poet, writer, educator, speaker, and performer. She is the author of several books, including the young adult novel, Deanne in the Middle (2014), and the book of poetry, Goddess Under the Bridge: Poems (2013). Born in Brooklyn, NY and raised in St. Louis, MO, DuEwa finds time to enjoy music, performance poetry, cooking, and the outdoors. She earned the BA degree in English at Hampton University, the MFA degree in Creative Writing from The New School and advanced degrees in Education from Fordham University and Columbia University. Visit her website at www.duewaworld.com.