Welcome to Subterranean Books.
Thanks for checking in.
______________________________________________________________
Quincy Rules (Paperback)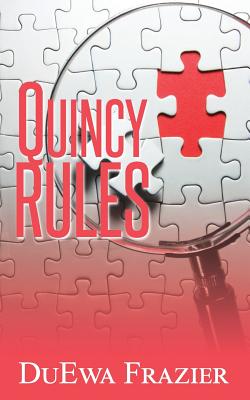 About the Author
---
DuEwa Frazier is an award nominated poet, writer, educator, speaker, and performer. She is the author of several books, including the young adult novel, Deanne in the Middle (2014), and the book of poetry, Goddess Under the Bridge: Poems (2013). Born in Brooklyn, NY and raised in St. Louis, MO, DuEwa finds time to enjoy music, performance poetry, cooking, and the outdoors. She earned the BA degree in English at Hampton University, the MFA degree in Creative Writing from The New School and advanced degrees in Education from Fordham University and Columbia University. Visit her website at www.duewaworld.com.